Rogge Cloof Conservation Blog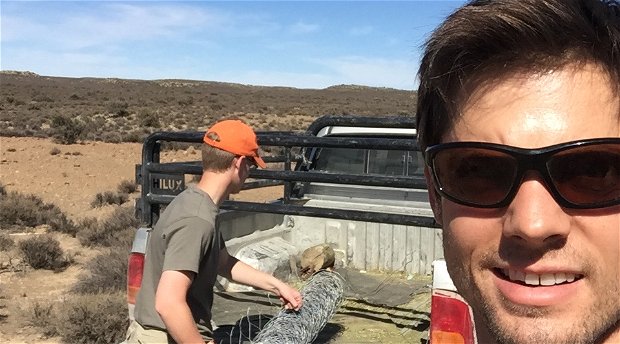 A blog highlighting our journey as we continue to establish Rogge Cloof, restoring it to its natural state and creating a paradise of the animals that now call it home. Keep watching this space!
The original section of the Rogge Cloof Reserve, was established by European settler Joachim Scholtz in 1756. Settled in a ravine in the beautiful region known as the Roggeveld, for many generations, the land was used to raise sheep.  The land was abounding with game, and the ravines and waterways were lined with nutritious Roggeveld Rye Grass.  Such was the abundance in this area that the prevailing sense at the time was that the natural resources would never run out.  Little thought was given, for lack of research at the time, to the long-term effects of overgrazing… and so things continued as they did for the next 200+ years.
In the year 1991, the current owners bought Rogge Cloof, that very same piece of land that Joachim Scholtz established into a farm all those years ago.  It is a small section of what is now the Rogge Cloof Reserve, but in buying that first piece, so they also sowed the seeds of change.
Removing the stock fences and livestock, replacing them with game, the change began to take place.  Over many years the land was nurtured, and it began to return to nature, with man and wilderness in harmony, once again.
The owners, with their endless enthusiasm and passion, born of childhoods spent climbing and exploring the valleys and plains, hope to leave a legacy to future generations visiting this area.
As an introduction to our conservation blog here at Rogge Cloof, I want to introduce you to our conservation team!  My name is Michael Anderson and I arrived at Rogge Cloof in October 2017 to begin working as the Reserve Wildlife Manager and Head Guide.  Previously studying Zoology in London and moving to work in the Kruger National Park and Botswana as a Field Guide, I have gathered extensive experience on issues of conservation and providing excellent guest experiences. I hope to share my passion for the wilderness areas of South Africa with all the guests of Rogge Cloof. 

My right hand man is Cade Jordaan.  Somewhat of a computer whiz, Cade has become our unofficial I.T. Guru!  When not helping out with issues surrounding our computer systems, he is in the field with me, helping to monitor the camera traps, veld condition and just generally getting stuck into anything that needs doing.
Our many tasks include the provision of lucerne to supplement the diet of our wildlife during the drought, maintenance and repair of our fencing and waterholes, monitoring of field cameras and the removal of any old farming equipment that is no longer necessary in the field.  Of course, we also put our hands to a multitude of other tasks that may be required from time to time!

Hopefully we will be able to show you the amazing progress of this reserve as we bring it back to nature!