Adventure Camp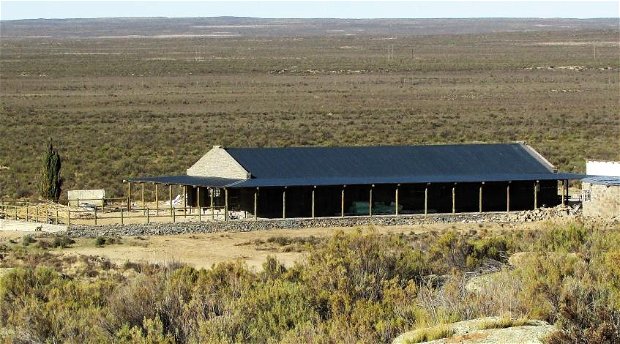 Dormitory Style Group Accommodation, ideal for Educational groups
The brightest stars you will ever see, mountains and plains that go on forever, animals of all kinds including the cheetah, historical volcanos and fossils, and the finest beauty the Great Karoo has to offer, right here at Rogge Cloof.
With so much to see and learn not only on the Reserve, but in the immediate region, why not make the Rogge Cloof Adventure Camp your group 'Base Camp' in the Great Karoo for a couple of days?
*Banner Photo: Springbuck in the snow by Craig Fouche Photography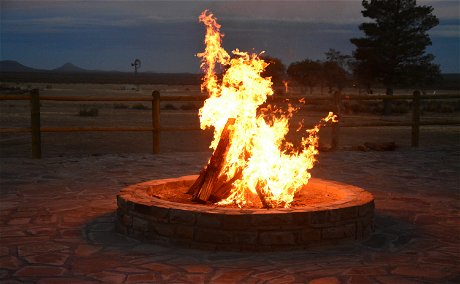 Dormitory Style Accommodation for Groups
Ideal for school, or student groups.
Dormitories with bunk bed capacity for groups of 10 - 50 guests
Bunk beds provided with matrasses only. 
Own bedding & linen required.
Self-catering equipped kitchen available.
Separate dormitory accommodation for teachers or facilitators.
Customised quotations, including group meals and/or activities for groups are available on request.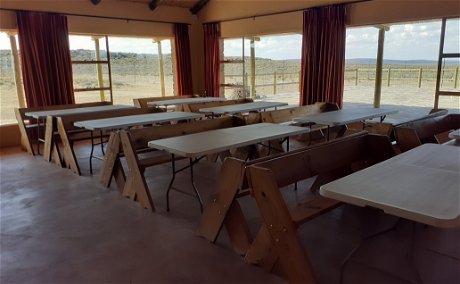 Adventure Centre Rates
R150.00 pp per night
Minimum rate of R4000.00 per night (March 2022 - Feb 2023)
Minimum 2 Nights
Weekends, including long weekends, may not be broken.
Bookings & Enquiries: info@roggecloof.com