Rogge Cloof Reptiles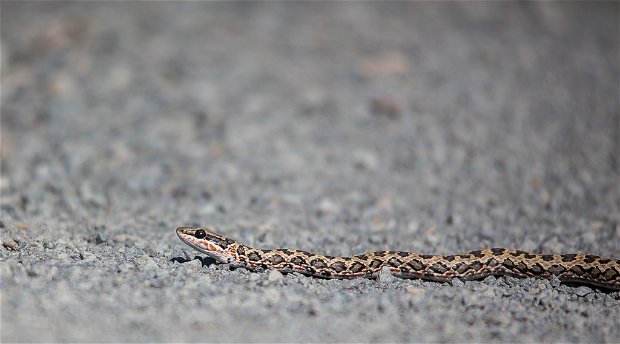 A morning find along the road.....
What a great find, this Spotted Skaapsteker (Psammophylax rhombeatus) was sunning itself on the gravel verge of our main entrance road and allowed me to get very close and never moved away, always best to leave all animals as you find them! Always drive slowly when in protected areas... just in case.
This is a fast moving daylight active snake that feeds on small frogs, lizards and small mammals.  Its common name is misleading, as its small teeth are set well back in its mouth and its Neurotoxic venom is so mild, that it is incapable of killing any large mammal.  It has a gentle disposition, reluctant to bite even when provoked.  
What a beauty, mate!